Every city has its citizens, and among them are landlords and tenants. There are some fundamental rights for both of them. The landlord has the right to get what he is owed and see his property kept up, and the tenant also has the right to be treated well and according to the lease agreement.
Just like landlords, tenants have a right to get what they pay for.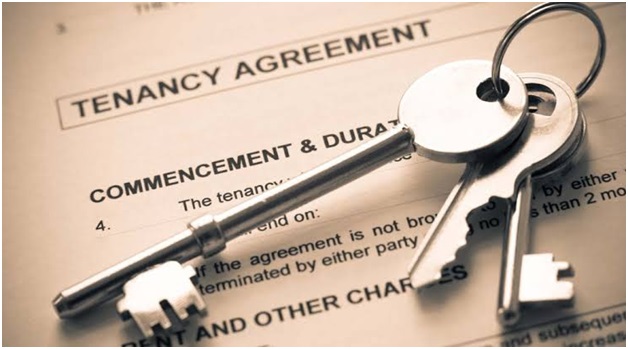 Safety of the Apartment
An apartment is a place of living for you and your family. That's why it has to be hazard-free. The apartment you are going to rent must be safe and in good condition. You have the right to live in a secure apartment.
Tenant Insurance
It is also your right to have tenant insurance although you are not obligated to have it. But in case any accident happens, the tenant insurance can protect you and cover the expenses that is associated with the damages.
Services of the Apartment
If hot and cold water, electricity, and fuel are included in the lease contract, then it is your right to have access to these services. The landlord can not shut off these services from you, even if you have overdue rents for some months. If any repairs are required, then the landlord may shut off the services for a short time, but just to make the apartment safe while repairs are underway.
The heat of the apartment
To save you and your family from the cold weather in the cold season, you need a warm apartment. Your landlord must allow heating your apartment in the period of September 1 to June 15. The heat has to be according to the local community heat standard. You can find the local heat standard in your municipality.
Privacy at the Apartment
Everyone needs some privacy. The landlord can enter your apartment only for specific reasons, and only after giving you notice, unless there is an emergency. For example, the landlord can enter into the apartment to make repairs, show the apartment to possible buyers or tenants, or in any emergency.
Increase of Rent
Your landlord can raise your rent whenever he wishes, but it has to be according to the lease, and the amount has to be within legal limits. There are some particular circumstances, in some jurisdictions, where the landlord can raise the rent more than the legal limit.
Defense of Eviction
The landlord can only evict you only for specific reasons. For example, if you breach your lease contract, your landlord can remove you from the apartment, but it has to be in a legitimate way. The landlord has to warn you of your wrongdoing or give you notice that you must pay the past-due rent. If you still do not fix it, he has to send you a written eviction notice. If you don't respond, then he can file an unlawful detainer lawsuit against you in court. If your landlord tries to evict you, it is your right to have a hearing with the landlord.
Children at Apartment
As a tenant, you have the right to have children living in your apartment. When living with children, it is common to have some noise. Your family and children have the right to make some reasonable noise. The landlord can not force you to be silent.
Documents
You have the right to get a written copy of your tenancy agreement, the landlord's legal name and address, and your monthly rent receipts or any other kinds of documents that are related to you and your tenancy.
Domestic Violence
If you are a victim of domestic violence, then you have the right to terminate your lease agreement early. You have to provide a written notice to the landlord. To be released from all the obligations under the lease, the written notice is very important. This notice can be sent by mail, fax, or delivered in person before the tenancy termination.
Discrimination
Under federal law and the laws of California, every tenant has to be free from discrimination in housing. This discrimination can be based on
Race
Religion
Skin Color
Gender
Age
Marital Status
Family Status
National Origin
Disability
A landlord cannot refuse to rent an apartment to a person because of their race, religion, color, gender, etc.
No one has the authority to violate your rights. If the landlord tried to violate your rights in any way possible, then you can contract a Rialto Eviction Lawyer to fight for your rights.