Parenting preschoolers can be a new adventure with challenges ahead in establishing proper discipline and instilling routines for the betterment of their children. You might bump into a few frustrations in handling your child's behaviour as they grow and develop. Being an effective parent is more than finding the best preschool in Singapore for their child.
As children reach preschool age, they learn to be more independent and get along with others. Going to a preschool and getting ready is part of their period where they immerse more outside their home. Thus, it's inevitable that they will 'change' throughout. Here are some tips for effective parenting if your child is attending preschool: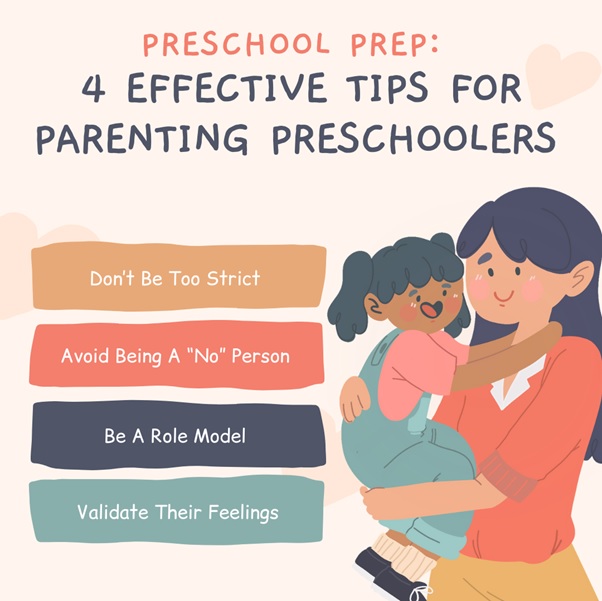 Don't Be Too Strict
There's a fine line between disciplining your children and becoming unreasonably strict. Many parents find themselves confused and use these two interchangeably. What you want to aim here, as a parent, is to instil proper discipline in your child. Even if your child is attending the best preschool centre, parents need to be on guard in disciplining their child. Children can be more stubborn when you are too strict with them. Thus, you need to talk about them in a friendly manner and try to win their trust. It will help develop a strong relationship and bond with them.
Avoid Being A 'No' Person
Many parents always make the mistake of being a 'no' person. Saying 'no' very often to whatever your child does can make them feel undesirable and unloved. It's not surprising that it can lead to a more rebellious attitude in later life. Always talk to your child in a gentle and approachable manner. Whether you're helping them with primary school preparation or playing with their schoolmates/friends, always show consideration in whatever they do.
Be A Role Model
Teachers from the best preschool are not the only model your child will look up to. Your child will still spend much of their time with you, and as a parent, you should strive to be an ideal role model to them. They will do things that you do and how you behave in and out of the home. Everything a parent does can affect their child's development. Being a good role model will encourage and inspire them to follow in your footsteps.
Validate Their Feelings
Whether your child is sad, angry or happy, always take time to notice what they feel. Validating their feelings will let them know that they are accepted. It will help them deal with more confusing and complex feelings as they age. Otherwise, they will long for attention from others and will crave a sense of validation from other people.
For preschool curriculum in Singapore, visit Little Skool House.